Moloka'i Sweetbread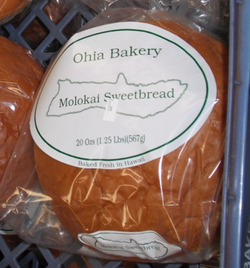 The recipe for the Moloka`i Sweetbread was developed on the island of Moloka'i and took over a year of trials, errors and samples to those who were lucky enough to partake in the development of the recipe. Today, you can enjoy this wonderful Sweetbread in a 20z round loaf, 20oz sandwich loaf, 12 Pack Dinner Rolls, 6 Pack Dinner Rolls and an 8oz mini round loaf. Soon you will see a 2oz hamburger bun and a hot dog bun is in the works.

---
Aunty Leilani's Cookies

The Aunty Leilani Cookie brand was acquired many years ago and the recipes went dormant. When inquires were made if we made cookies, we brought to life the Aunty Leilani Cookie label and brought out four different cookie flavors. Peanut Butter, Peanut Butter Chocolate Chip, Oatmeal Raisin and our ever so popular Chocolate Chip-Pecan-Coconut-Macadamia. You can find out products packaged in an 8oz stand-up resealable pouch.

---
Bakery Le Bon Hawai`i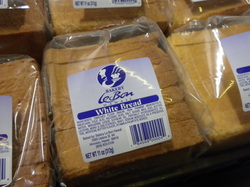 Bakery Le Bon Hawai`i is another bakery that was acquired through the years and is a "Japanese Style" bread where the recipes were developed in Japan and brought to Hawai`i. Currently we only bake the traditional White Bread and with greater demand we hope to bring back the various other recipe's.

---